High Added Value Nutrition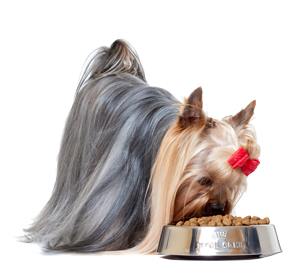 In addition to its defined nutrient content, the nutritional precision approach drives ROYAL CANIN® to concern itself with and systematically evaluate the palatability and digestive safety of the food.
Before being brought to market, we also constantly assess the dogs' and cats' digestive tolerance by collecting and analysing the urine and faeces.
A series of measurements, within our kennel and cattery, also allows us to assess the dog or cat's behavior towards the food (palatability): because even the best food is worthless if it is not eaten and properly assimilated.