Guide Dogs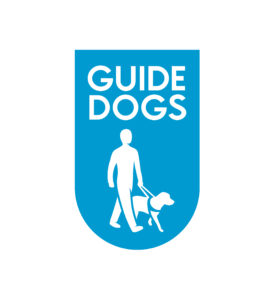 At ROYAL CANIN® we are proud to be working with the charity Guide Dogs to help feed its 8,000 dogs, from tiny puppies, to working dogs, to older dogs enjoying their retirement.
We provide each and every guide dog that we're helping to feed with a tailored food that meets their wide range of nutritional needs.
 As a charity, Guide Dogs transforms the lives of thousands of people living with sight loss every year by enabling them to live with independence and confidence. Most people know the charity for providing life changing guide dogs, but it also helps people in many other ways. Through My Guide, the charity helps people take the first step back into the community and its buddy dogs help build the confidence of children living with sight loss. And through its campaigning work, Guide Dogs helps break down the barriers that prevent people take a full role in society.
LOSING YOUR SIGHT SHOULDN'T MEAN LOSING YOUR INDEPENDENCE
There is no upper or minimum age for guide dog ownership. People in their seventies, eighties and nineties have become successful guide dog owners. Guide dogs are not only for adults; they also provide guide dogs to children and young people under the age of 16. You do not need to have lost all your sight to own a guide dog., most people who own a guide dog still have some vision.
THE FACTS
Guide Dogs have made a lifetime promise to provide every one of their guide dog owners with a guide dog for as long as they need one.
Almost two million people in the UK are living with sight loss. By 2050 this will have doubled
180,000 people with sight loss rarely leave home alone
It costs around £50,000 to support a guide dog from birth to retirement
Five to six years is the average working life of a guide dog
A guide dog owner may have as many as eight guide dogs in their lifetime
There around 4,800 working dogs Guide Dogs
1,400 guide dog puppies are bred each year

It takes around 20 months of training to transform a new born puppy into a confident guide dog.

Around 820 new dog and owner partnerships are created in a year
Every hour another person in the UK goes blind
 THE DIFFERENCE YOUR MONEY MAKES