Recyclable Packaging
Royal Canin are constantly researching and developing environmentally friendly packaging. We have recently launched ozone packaging in our breeder bags which is manufactured from recyclable materials, the paper is sourced from sustainably managed forests and the bags are printed with water-based solvent free ink.
With regards to our wet products it is more difficult to design recyclable packaging for these, due to the sterilisation process they need to go through during production and also to ensure the product reaches you the customer at the same high level of quality as when it was produced by us an innovative company.
We are continually looking into new ways of sustainable packaging, our aim by 2025 is for all our packaging to be 100% recyclable. Currently with our plastic bags it will depend on your local centre if they are able to recycle these.
To find out if our packaging is recyclable in your area, please contact your local recycling point.
When looking at recycling symbols you may see the Green Dot logo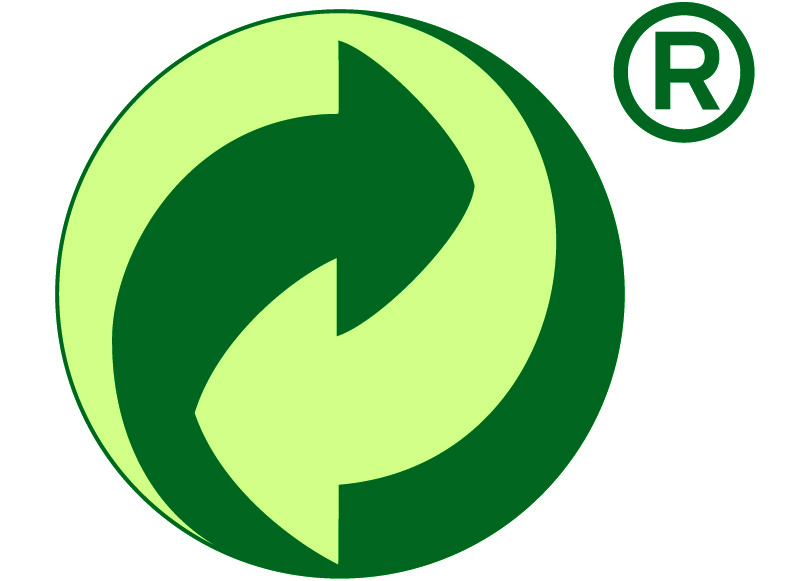 (this is not always green and can be black). This demonstrates that companies are paying towards recycling infrastructure. The chasing arrow symbol

can also be seen on our packaging.
The number in the middle is the recycling code – specifically a Resin Identification Code (RIC) – which is used across the industry to identify the material from which an item is made. Code 90 indicates that a product is made from Plastics/Aluminium.