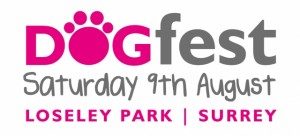 Why not pop along to DogFest on the 9th August and visit ROYAL CANIN® on the Road.
We offer expert nutritional advice to help find the right food for your pet.
You can enter our competition for a free bag of dog or cat food*
There will be free samples
Plus you can get your dog weighed for free.
We hope to see you there!
For more details about the event visit www.dog-fest.co.uk
*Terms and conditions apply: Visit www.royalcanin.co.uk/terms for details