In support of Guide Dog Week, we've decided to take an in-depth look at Guide Dogs. We felt the need to focus on and appreciate the attributes that make them such successful breeds of Guide Dog.
The importance of Guide Dogs and their role in improving the quality of many lives, simply cannot be understated. Following specialist training by Guide Dog organisations, Guide Dogs provide stability and operate as the "eyes" of their visually impaired owners.
In some cases, they also monitor the pulse of owners with an irregular heartbeat and will alert them if anything is wrong. Studies have also shown that Guide Dogs provide therapeutic benefits, an increased willingness to walk/exercise and companionship when it's needed most, which in turn reduces stress and improves cardiovascular health.
We know the benefits of owning a Guide Dog, but what do we know about the individual breeds that are often trained to become Guide Dogs? What attributes do they have that make them so adept to performing excellently as a Guide Dog?
Let's take a look at some of these breeds to find out the answers to these questions.
Golden Retriever
A globally popular and often affectionate dog, the Golden Retriever is rightly seen as a universally loved and trusted breed – and they are also versatile sporting and working dogs. In sports, they can be readily trained to excel in disciplines such as obedience and agility, which is why they are often deployed so successfully as Rescue Dogs and Guide Dogs. They can also make outstanding trackers and retrievers, as their name suggests.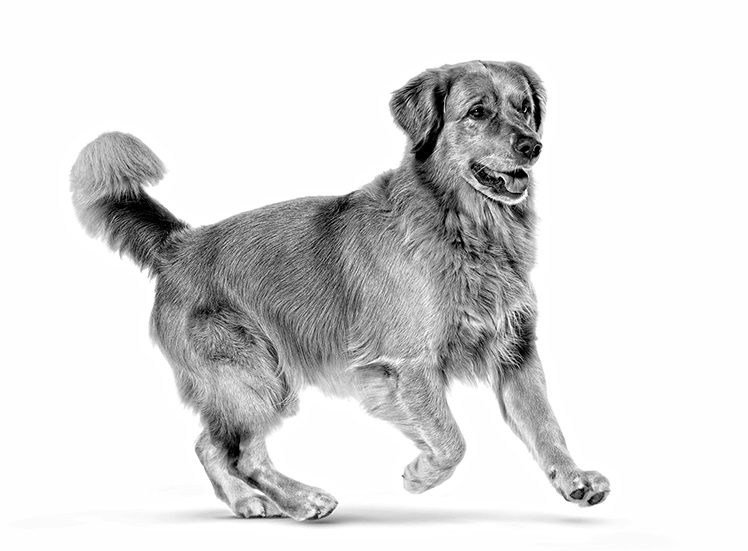 Originally bred to retrieve fallen game in the taxing and challenging terrain of the Scottish highlands, the Golden Retriever was a breed specifically created to be a sporting, energetic dog.
Find out how much exercise Golden Retrievers need here.
Learn more about our ROYAL CANIN® Golden Retriever Food.
Labrador Retriever
Labrador Retrievers are good-tempered, very agile and active, with an excellent nose, a soft mouth and a passion for water. These loyal, easy-going dogs make wonderfully adaptable companions.
Intelligent and keen with a strong need to please and naturally friendly. It is these traits that make Labrador Retrievers such highly versatile service dogs, meaning they work expertly as Guide Dogs and as search and rescue dogs.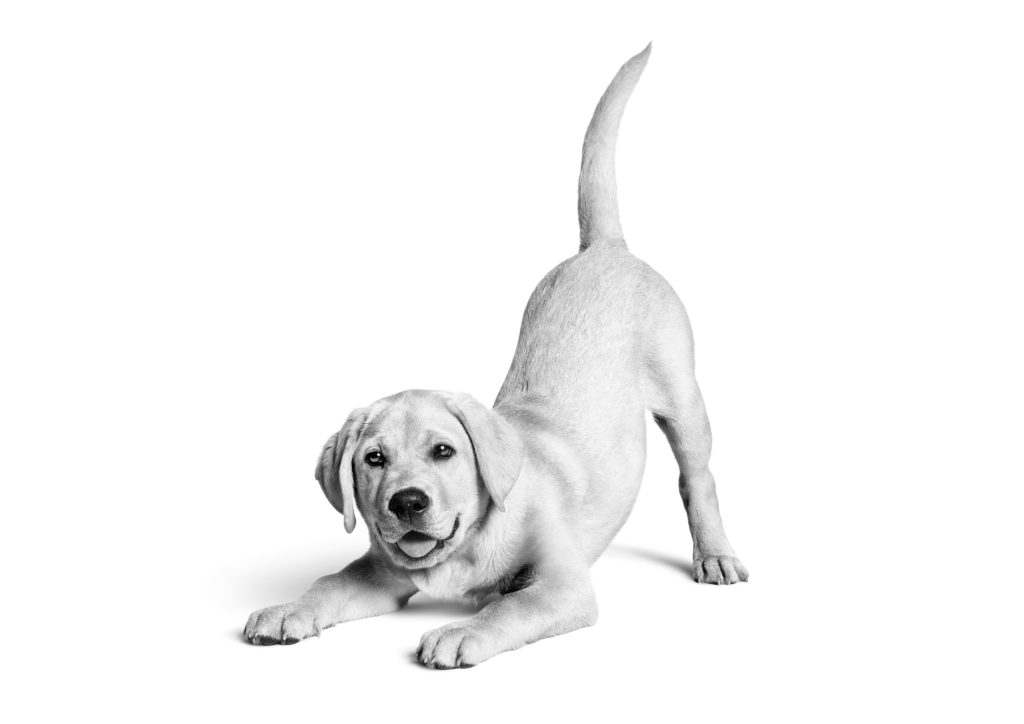 As a distinctive feature, the tail is very thick at the base, gradually tapering to the tip. It is of medium length, and covered in short, thick dense hair without feathering, giving it a rounded appearance described as an "otter's tail".
Find out how much exercise your Labrador needs here, and how much to feed them here.
Learn more about our ROYAL CANIN® Labrador Retriever Food.
German Shepherd
German Shepherds are vigilant, docile, courageous, hard-working, sturdy of character and instinctively ready to guard.
This long list of qualities is what makes German Shepherds so useful as Guide Dogs and such good companions and protectors.
The German Shepherd was originally based on herding dog varieties from Central and Southern Germany. Methodical breeding commenced once the first breed association was founded in 1889, with the goal of producing a very good working dog.
This is why physical abilities are as prevalent as character and temperament in the standard German Shepherd.
German Shepherds need grooming twice annually.
Learn more about our ROYAL CANIN® German Shepherd Food.
Find out more about Guide Dogs
We hope that this Guide Dog breed information has been helpful and informative in equal abundance. Don't forget to visit http://www.guidedogs.org.uk/ for more information on all things Guide Dog related.
You can also donate to the Guide Dogs cause, or sponsor a puppy to help change a life. Here are some of the ways in which your donations can make a difference:
£8 could buy a blue puppy coat, the iconic symbol of a new guide dog puppy
£13 could buy a reflective cross-body belt to help a guide dog owner stay visible and safe when walking at night.
£25 could buy a white harness, the iconic symbol of a fully qualified guide dog.
£35 could support a working guide dog partnership for a week.
At ROYAL CANIN® we are proud to be working with the charity Guide Dogs to help feed its 8,000 dogs, from tiny puppies, to working dogs, to older dogs enjoying their retirement.