5th Life stage:
12 - 15 years
Activity: By the age of 12 the aging process is well in advance. They are generally less active and may spend more time for sleeping.
Weight: Some older cats can suffer from weight loss, or some older cats may still have weight issues, so feeding the correct diet is essential. Unlike adult cats or cats over 7, which can have a tendency to gain weight, much older cats are more likely to suffer from weight loss. This is partly because muscle mass tends to reduce with age and the older cat's system does not absorb nutrients as well as it used to. Their appetite also decreases, due to a loss of acuity of the sense of smell and taste.
Skin & Coat: To groom itself properly, your cat needs to be very flexible. With age, they become less flexible and can't groom as much or as well as they used to – this partly explains the changes that can be seen in coat quality. Grooming your older cat regularly will help them to maintain coat health.
Cognitive troubles: Cognitive problems are the result of brain ageing. Signs include temporary loss of the sense of direction, or changes in behaviour such as sudden night meowing or uncleanliness in the house.
Behaviour: Older cats increasingly want a safe environment. You might notice your cat wants more attention and affection from you – or, on the other hand, they might start to interact less with you and their environment, and in fact could seem quite indifferent to their surroundings.
View our cat food ranges which have been developed specifically for cats aged 12 years +: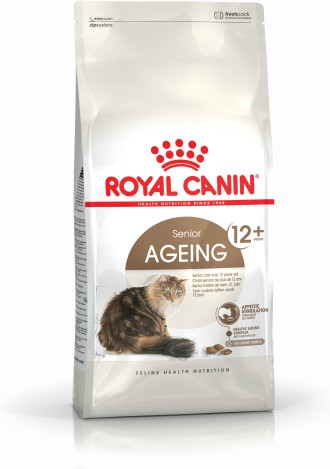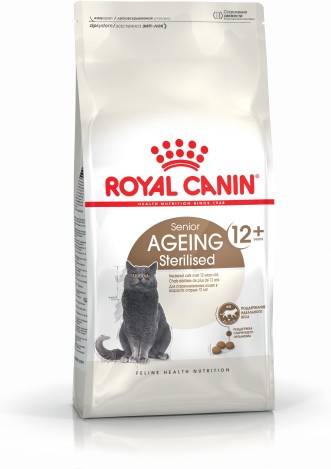 View The Range