The cost of having your cat microchipped will vary, with the two major factors being when it's done and who is doing it.
In the vast majority of cases it should be a single fixed cost to have the tracking chip implanted – you shouldn't have to incur ongoing charges.
Most rescue shelters microchip their cats. You may also find that your vet runs promotions around this kind of service, so we recommend you do your research.
Consulting your vet, breeder or rescue shelter is a good starting point.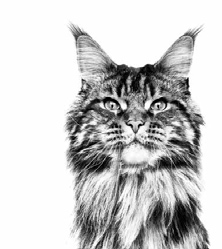 Why you should get your cat microchipped
No-one likes to think about it, but as your cat is an important member of the family you will want to make sure that he or she can be traced back to you if he or she is ever lost, injured or stolen.
Microchipping is becoming the preferred method of permanent identification for more and more cat owners and is quick, simple and inexpensive.
What is a cat microchip?
As small as a grain of rice, a microchip is a device that can be placed, via an injection, underneath the skin at the back of your cat's neck. The procedure is quick, similar to vaccination injections. Once the microchip is in place, your cat won't be aware of its presence.
A unique code is contained within the microchip. This can be detected with the use of a handheld scanner, which is passed over your cat. Your cat's individual code will be registered on a national database, along with pet and owner details.
Want to know more?
We hope this helped to answer your questions about the costs of microchipping your cat. If you have another question about cat microchips, your cat's health, or other facts about your feline friend then we'd like to help – sign up to our newsletter below.