How to choose a good breeder?
The decision to get a dog is big one, it is a long term commitment with dogs living more than 10 years on average.
The first decision is which breed! With hundreds out there with their own quirks and characteristics, where do you start?
When making a choice, the breed should be chosen according to the role you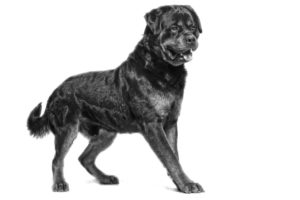 want your dog to have, particularly considering their weight and size. So, choosing a Yorkshire Terrier as a guard dog on a property seems just as inappropriate as keeping a Mastiff or a Great Dane in an apartment. Whatever the breed chosen, you should always keep in mind that every dog, no matter what size, needs to receive attention from you at least several times in the day – whether that's walking, grooming, training or simply spending time in their company.
Diversity of Breeds
Breed clubs and breeders are a great source of information to help you make up your mind and dog shows are ideal places to discover the full diversity of canine breeds and talk with breed professionals!
It's best to purchase your puppy from a breeder who specialises in the breed. The litter is from a breed he knows well, has selected and can tell you all about. He should be able to guarantee that your puppy will have the physical attributes required to meet the standard for that breed — the same goes for their nature and temperament.
Breeding Kennels
A visit to the breeding kennels is recommended because it will allow you to see the puppy's mother, to see the living conditions of the puppy since it was born and to have the opportunity to talk with the breeder. As a professional, the breeder will certainly want to make sure that your choice of his puppy is compatible with your lifestyle. A list of breeding kennels may be supplied by the Kennel Club and other canine associations, veterinarians and breed clubs.
Visit the Royal Family Breed Hub to find out more.