Guess The Breed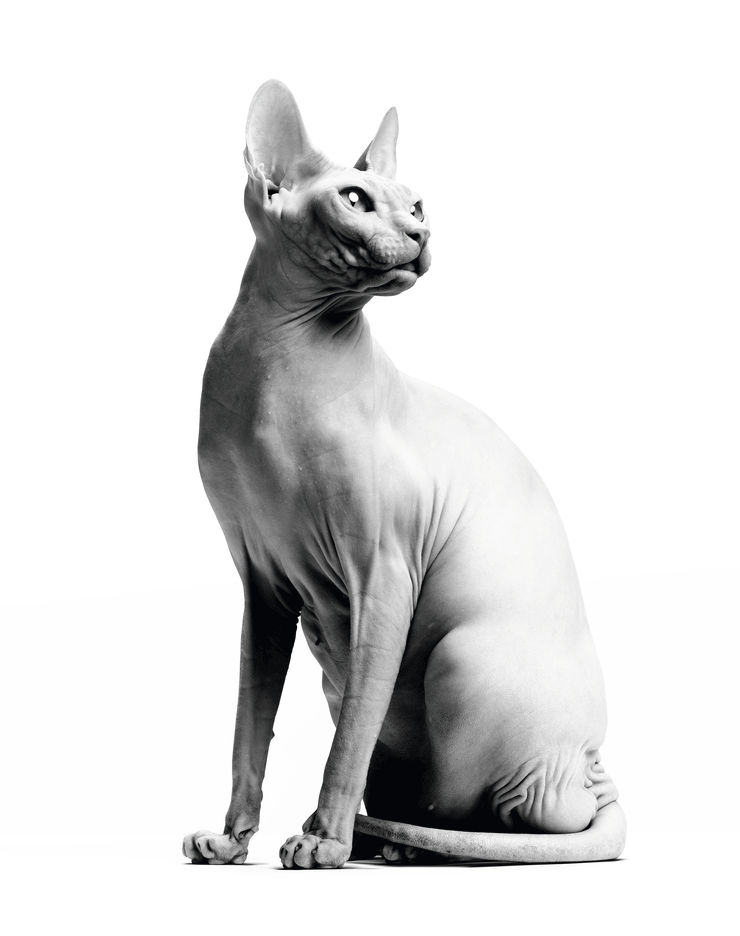 This month's Guess the Breed is a rare, hairless cat that's highly sensitive to sunlight. Can you guess this month's breed?
Answer: Sphynx
The Sphynx is lively, mischievous, playful, and independent. Friendly towards other cats and towards dogs, Sphynxes are never aggressive. They are very affectionate and even possessive – they adore being doted on.
Living as an indoor cat is perfect for Sphynx because they are sensitive to cold, heat and humidity. In winter, they should be fed a high-calorie diet in order to keep their body temperature slightly above normal.