A Lighter Way Of Life For All Our Cats And Dogs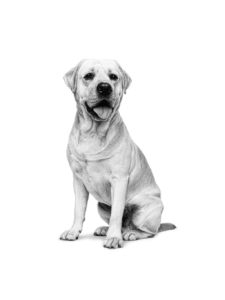 With as many as 50% of UK pet dogs and cats now being classed as overweight or obese, we all need to start to question the feeding and exercise protocols we have in place for our pets and become pro-active in tailoring the best solutions for our companions. So why not begin now, before any festive treats make an appearance and add to the dilemma?
The first step in becoming a pro-active and weight-aware, is working out whether or not the cats or dogs in your rescue are in the best body condition. The easiest way of assessing their weight, is to "body condition score" them, to see how far they fall from their ideal. This involves not only looking the cat or dog but also feeling for their ribcage, spine and hips.
There are many interactive tools available on-line to help you with this, so why not try: www.royalcanin.co.uk/knowledge-centre/body-condition-score/
Having learnt how to body condition score the cats and dogs in your care, it is important to recognise the well-known phenomenon whereby most owners do actually underestimate their pet's body condition. Therefore, it is well worth asking a vet or vet nurse to double check that you are assessing the dogs or cats correctly the next time you take them for a routine check-up. If you do find that they are carrying a few extra pounds, it might be the time to start them on a weight-loss programme.
To lose weight, the cat or dog needs to take in fewer calories than it uses and this normally means restricting its food intake – thereby reducing the size of their meals. Calorie restriction may worry you because the cat or dog will probably still have a big appetite and it can be very difficult seeing them looking hungry. This is why, at ROYAL CANIN®, we've developed our Light diets, which help to reduce a dog or cat's energy intake whilst still giving the same quantity of food (when compared to a maintenance feed). We've increased the level of dietary fibre in the Light kibble and that helps the cat or dog to feel full even when it is eating fewer calories. The protein levels in the diets are also increased and fat levels are decreased in order to nutritionally support the metabolism of fats whilst maintaining muscle mass.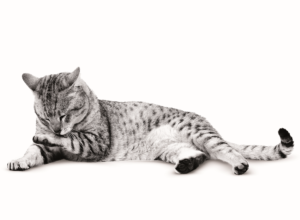 We would always advise speaking to a vet for their advice before embarking upon a weight-loss protocol. Our bags of food and our website do carry easy-to-follow feeding guides and your vet will be able to guide you safely through these. Very overweight pets (those that need to lose more than about 10% of their current bodyweight to get back in shape) will need very close veterinary supervision and often a specific diet which their vet has recommended when going on a weight-loss regime, to ensure their full nutritional needs are met (e.g. enough vitamins and minerals) whilst their calories are very much restricted. Never put a cat or dog on a diet (without expert advice) if they are still growing or if they are significantly (more than 10%) overweight. Always talk to your vet first in these instances before you change anything at all.
Hopefully, considering the adaptations we have made to our Light diets, you will be reassured that starting a dog or cat on a weight-loss programme can be easier than it seems. If you do decide to take the first steps remember – don't expect miracles overnight – safe weight loss should always follow a slow but steady pathway. And don't forget; never worry about asking a vet or vet nurse for their weight-loss tips. They will often have many ideas they can share with you to help your pet on their journey!
Good luck!