1st Age easy start
For 1st age kittens, the «mousse» texture of MOTHER & BABYCAT facilitates the transition to solid food.
Instinctively preferred
Formulated to match the optimal macro nutritional profile instinctively preferred by kittens.
Immune system support
Helps support the 1st age kitten's natural defences.
Composition
Meat and animal derivatives, cereals, oils and fats, derivatives of vegetable origin, milk and milk derivatives, minerals, yeasts, various sugars. Crude ash: 1.9%. Crude fibre: 0.9%. Crude oil fats: 5.5%. Moisture: 0.79%. Protein: 10.5%.
Additives
Vitamin D3: 130 IU, E1 (Iron): 5 mg, E2 (Iodine): 0.37 mg, E4 (Copper): 3 mg, E5 (Manganese): 1.5 mg, E6 (Zinc): 15 mg.
Water should be available at all times.
You should feed approximately per day*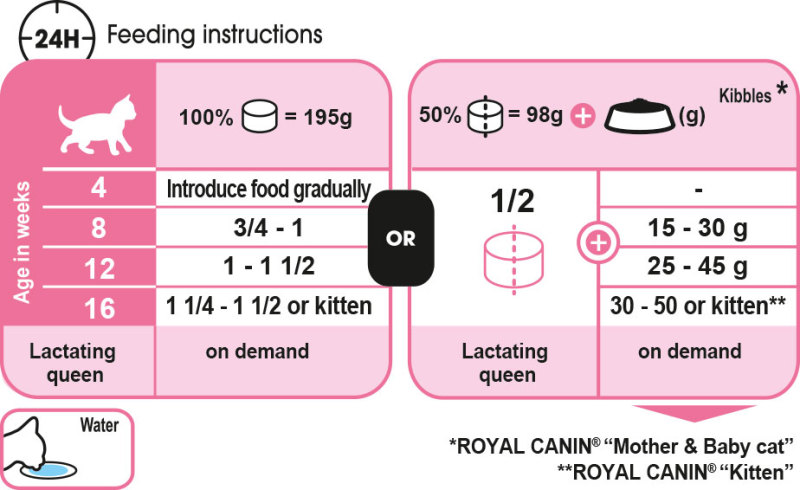 * Feeding amounts should be adjusted to suit your individual pet, based on their body condition score and other factors. Please consult your vet for further advice.