Electrolyte balance
Formulated to replace lost fluids and electrolytes in dehydrated patients. Sodium and chloride content approximates losses and aims to restore normal electrolyte balance.
Composition
Maltodextrin, potassium, chloride, sodium chloride, sodium citrate. Crude ash: 4.5%. Moisture: 4%. Protein: 5%.
Additives
Water should be available at all times.
You should feed approximately per day*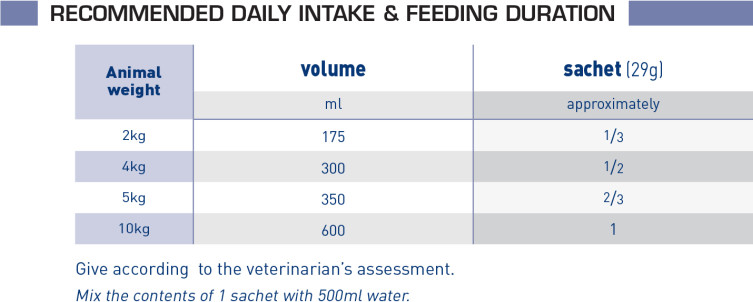 * Feeding amounts should be adjusted to suit your individual pet, based on their body condition score and other factors. Please consult your vet for further advice.