Coat health
Contains nutrients which help maintain health of the Poodle's woolly coat.
Muscle tone
Helps maintain the Poodle's muscle tone.
Appetite stimulation
Helps stimulate the Poodle's appetite.
Composition
Additives
Water should be available at all times.
You should feed approximately per day*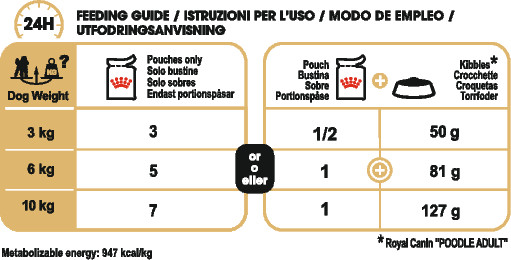 * Feeding amounts should be adjusted to suit your individual pet, based on their body condition score and other factors. Please consult your vet for further advice.