ROYAL CANIN® Science Speaks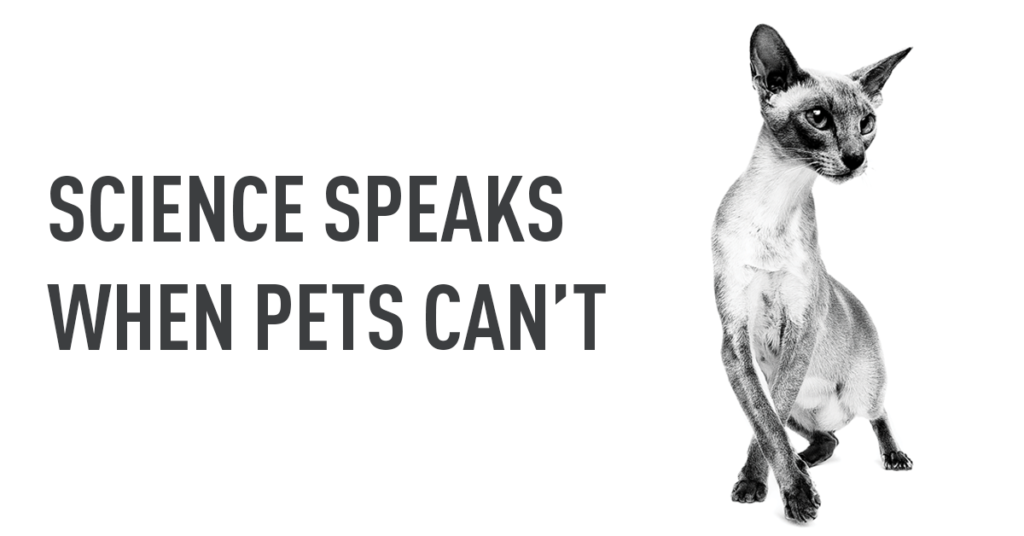 If pets could talk, they would tell us they are not people – that their likes and needs are not the same as ours. Yet, somehow over the years, our personal preferences have outweighed what might be best for them.
That's why, at ROYAL CANIN®, we've dedicated our lives to deeply understanding pets' individual habits, health, and nutritional needs through scientific inquiries and insights from veterinarians, breeders, and other pet experts around the world. It's why we offer one of the largest, most precisely made lines of pet nutrition, with more than 200 different recipes specifically tailored for age, breed, size, life stage, lifestyle, and health condition.
---
Our ROYAL CANIN® Cat Timeline chronicles the amazing development and life of a cat – from birth as a babycat to a fully-fledged adult and beyond.
Each growth stage is outlined with a commentary that describes important life events and how a cat's nutritional needs change with different levels of maturity.
Follow our timeline now and find out the kind of nutrition and diet your cat requires for their age. ROYAL CANIN® has a whole range of different growth stage formulas to help your cat maintain optimum health in dietary nutrition.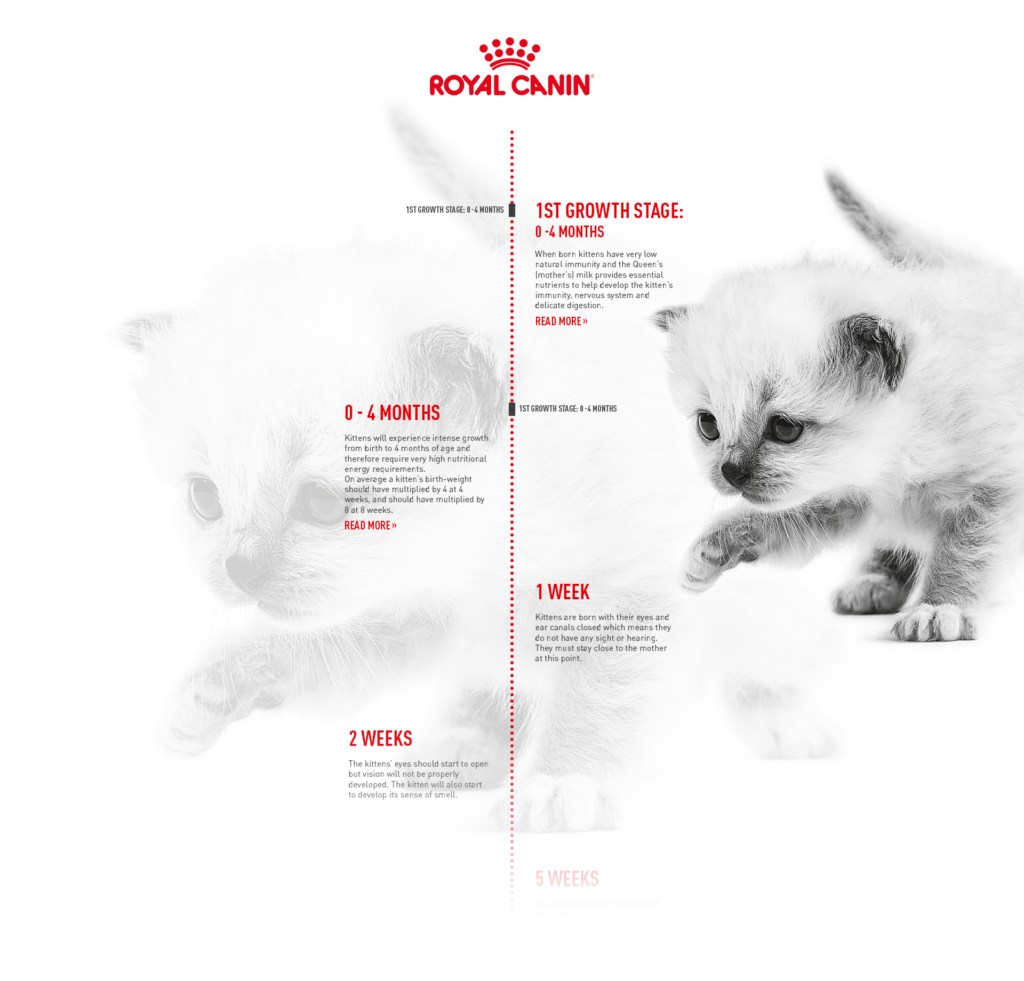 View the full Cat Timeline 
---
#catbuzz
Helping answer your questions about cats
We think cats are interesting creatures, with complex behaviours and equally complex needs. That's why cat owners often have many questions about their feline companions. If your cat often leaves you scratching your head, then we'd like to help. Got a question about your cat that you would like answered? Fill out the form and one of our experts will add the answer to the #catbuzz hub.
Submit your question